According to Georgetown University, about 16 million American adults suffer from chronic back pain – that equals nearly 10 percent of the adult population. More than 60 million American adults suffer from sporadic episodes of back pain. With back pain affecting so many people, some common questions are being asked. Our team at CoreHealth Wellness in Dallas would like to answer some of these questions.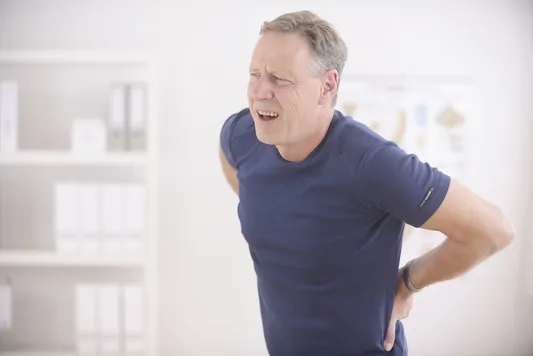 What is making my back hurt?
One of the problems with back pain is that it can come from many different causes. Most of the causes stem from an issue in the musculoskeletal system, such as:
Degenerative disc disease
Overuse injuries
Sprains and strains
Herniated discs
Spinal stenosis
Spinal misalignment or compression
Fractures
Each of these issues has the potential to affect the nerves, discs, ligaments, muscles, and tendons, which can lead to a great deal of pain and suffering.
Are there any risk factors associated with back pain?
Back pain can happen to anyone, especially if you have had a long day at work or are injured. However, it tends to show up more in people that fit into the following categories:
Are overweight – The more weight your spine has to support, the easier an injury or spinal condition can occur.
Smoke – Smoking can impact your blood vessels, nerves, and tissues.
Are pregnant – As with being overweight, the extra weight from pregnancy increases your chances of experiencing back pain.
Are older – As you age, the discs and bones begin to naturally wear out. Additionally, your discs can become dehydrated and you may lose elasticity in the muscles.
Are active – People who regularly work out and play sports are more prone to injuries.
Have a manual or sedentary job – Heavy lifting at work can lead to back pain as can sitting at a desk for most of your workday.
Is there a way to naturally address back pain?
Contrary to popular belief, back pain can be healed through natural methods. Chiropractors offer several treatments that help realign and decompress the spine, relieve tension, break up scar tissue, release pressure on the nerves, and more. Additionally, we will teach you methods to carry out your daily tasks in such a way that supports back health. We can also provide strengthening exercises to repair damaged areas in and around your back.
Get Natural and Effective Back Pain Relief in Dallas, TX
Don't let back pain prevent you from living life to its fullest. Schedule an appointment at CoreHealth Wellness by calling our team today at (214) 219-3300 or reach us through our website by using our online contact form.